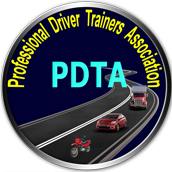 Below is a list of upcoming events, third party business partner discounts, and promotional material available.
Select an item in the Carousel below for more information.

Kmart Tyre & Auto Service discounts
All PDTA members can now benefit through a discount of 10% offered by Kmart Tyres and Service. These discounts are in place for PDTA members only. Members, you have the convenience of using the Kmart online portal for any bookings. Simply select the Kmart logo in the carousel and you will be directed to the "PDTA specific" online booking system. When you arrive at your Kmart service centre, you will need to present your PDTA membership card, and PDTA Kmart account number in order to receive your discounts. It is mandatory that both of these are presented or your discount will not apply. If you experience any problems please consult a committee member.

Stickers for Instructors Vehicles

Stickers are available for PDTA members to place on their vehicles, to help promote their business, and membership with the PDTA. Contact a PDTA Committee member to acquire yours.